This years daily beach parties will be in resort Villas Rubin (not Amarin) thus we prepared best accommodation there with great prices! If you book through our promo code SALSA2022 you will get:
unbeatable online prices for accommodation (2,3,4 persons and more)
organised day/night shuttle transfer to & from our main venue - included in the price of accommodation
daily beach parties right at your doorsteps
BEST PRICES BEFORE Jan 15th 2022
On top of our special discount you can get EARLY BIRD price too if you book BEFORE Jan 15th 2022!
HOW TO BOOK
During booking enter the promo code SALSA2022 in the place provided. It is located in the dropdown box where you choose the hotel.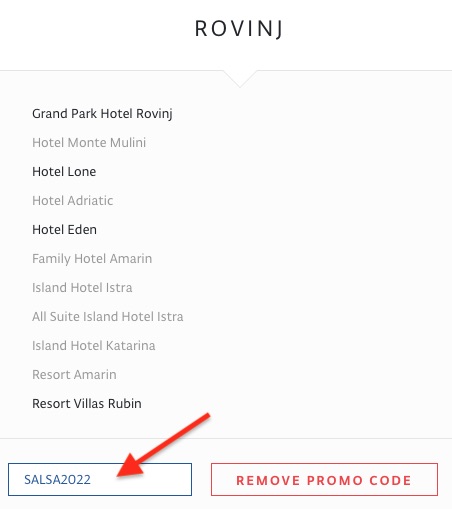 Promo code can be applied to:
Villas Rubin resort (daily beach party place)
Grand hotel Park
Hotel Lone
Hotel Eden